Are you looking for wood sport flooring that works for a variety of uses, including humid and other less than perfect settings?  Something that will work for your your youngest and oldest users?  Can withstand Division I collegiate athletes and science fair projects sitting on fold up tables? Search no more, and let Mathusek introduce you to the Action Interloc series.

What are the benefits of installing Action Interloc Wood Sport Flooring?
Withstands Humidity
Action Interloc is composed of solid maple laid over a floating subfloor, and is an especially good choice for environments in which humidity fluctuates. Standard wood floors can lift when exposed to moisture; but with Interloc, shrinkage and expansion occur at the perimeter of the system, thereby reducing shifting across the floor.
Maintains Integrity
Because the floor expands and contracts as a unit, it is less susceptible to cupping and gapping with changes in humidity. The subfloor underneath Action Interloc floors won't delaminate like plywood, either.  It is a well performing floor by any standards, maintaining its integrity with repeated use and traffic.
Better Ball Bouncing
Another top attribute of Action Interloc wood sport flooring is that it allows balls to bounce better.  Interloc sustains fewer surface dents from ball impact and is known for its vibration dampening characteristics.  This makes for a better game and higher level performance from athletes.
Perfect for Imperfections
Action Interloc flooring does not require a perfectly even foundation floor, making it a great solution for retrofitting. It has extraordinary uniformity and can contour over concrete.  Since it takes no longer to install than other wood sport flooring options, it's an ideal option for many projects.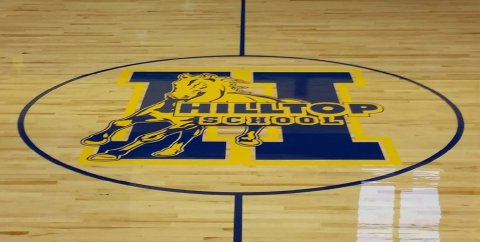 Two Are Better Than One
Action Interloc flooring is available in two variations:
Interloc I is a general-purpose wood sport flooring with thinner foam and a thicker subfloor.  It is great for elementary-aged primary users as well as for use in multi-purpose, religious and pay-for-play facilities.  IIt is also suitable for humid environments.
Interloc II is a performance wood sport floor with thicker foam and thinner subfloor. It is a higher performing wood sport flooring option intended for use in competitive high schools as well as athletic training and collegiate facilities.
Interloc II also meets the following comfort and safety standards:
DIN 1803 part 2

EN 14904

PUR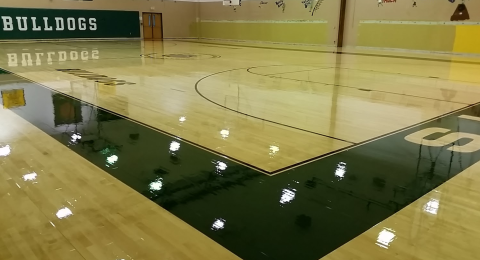 Similar to other wood sport flooring installations, cleaning and maintenance of your Action Interloc floor can help increase its lifespan. Routine light cleaning is a must, as is setting up regular maintenance and sanding with Mathusek over the lifetime of your wood sport floor.
Contact Mathusek today and find out whether your organization is a good fit for an Action Interloc floor or for help maximizing the value of your wood sport floor installation.
For more information about the ILS Financing Program, contact Kim White by email, or phone 800-438-1470, ext. 109.

Visit Mathusek's Financing Page to learn more about this offer.