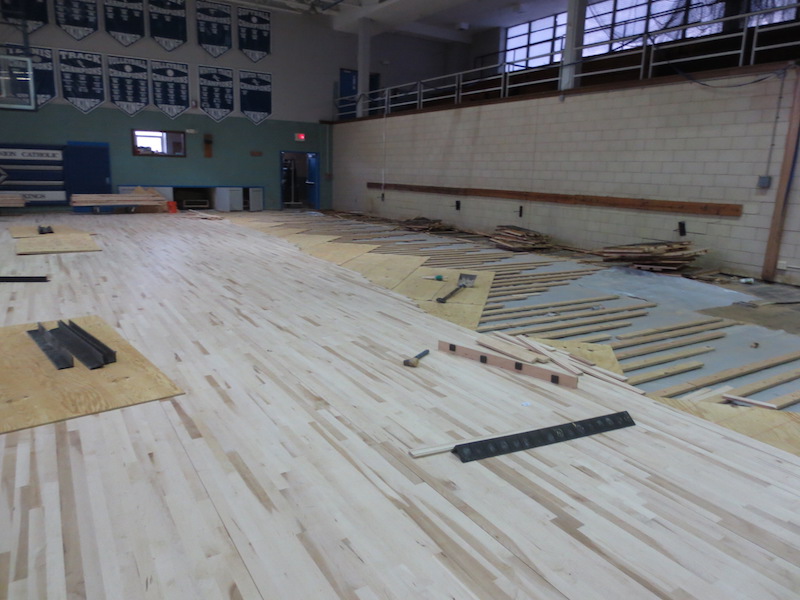 Time to retire your floor?
We can perform demolition of existing floors and adhesives that do not contain hazardous materials*
Our ride-on striper handles difficult-to-remove floors and we can remove a wide range of flooring and adhesives, including:
Carpet
Sheet vinyl
Floor tile
Rubber
Sports floors
Glue
Hardwood
Cork
Synthetic
*Prior to demolition we require certification that hazardous materials are not present.
Demolition services offered:
Shot blasting
Floor scraping
Moisture control
Crack repair
Tile, carpet, and linoleum removal
Gymnasium floor removal
Surface leveling/underlayments
Working with a single company from concept to completion and beyond affords our customers exceptional quality of work and continuity of service.