Gym Floor & Basketball Court Sanding
Sanding your gym floor is an important part of your maintenance. Your wood floor should be sanded every 7-12 years depending on the condition of your finish. Consider scheduling this during a school break or when your facility is closed.
Sanding your Gym Floor will enhance the beauty of your floor. Your wood will be protected. A new non-slip surface will be applied.
Sanding your floor is a great opportunity to update your lines & logo's to meet your facilities needs. Your floor can be completely redesigned with new letters & logos.
Mathusek Incorporated services the NY Metropolitan Tri-State area. We specialize in gym & basketball court floors as well as indoor & outdoor running tracks, volleyball courts, badminton, weight rooms, classrooms and much more.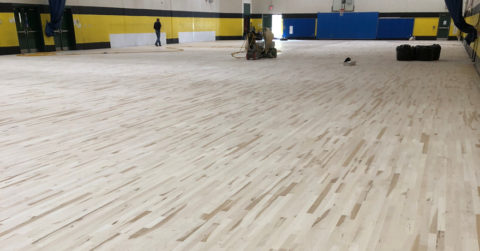 Contact A Flooring Expert Today!
Mathusek Incorporated
Office – 201.405.0004