ACTION FLOOR SYSTEMS HERCULAN IG Epoxy Flooring
Renovation or New Construction, Herculan IG floors are easy to clean, more hygenic, and retain their appearance.  The product is water based and the perfect renovation surface. Low VOC odor means no building closure is necessary.  Most installations can occur over a weekend meaning your facility stays open.  The best part?  Herculan IG is GREEN!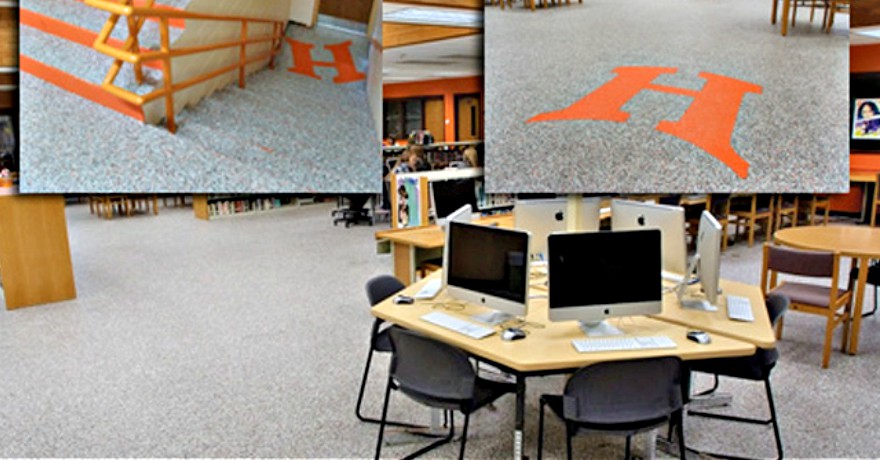 Action Herculan IG is ideal for retail, hospitality and institutional facilities.  During this new construction, the school media center, hall and stairwell were covered with Herculan IG Epoxy Flooring.  The logos were created using environmentally friendly paints.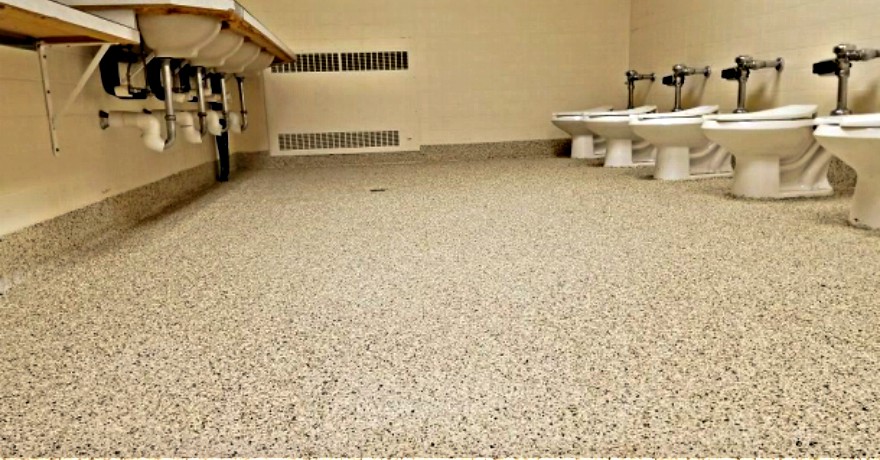 Mathusek lovingly calls this our "Ugly Bathroom" fix.  The surface is non-pourous, hygenic and SEAMLESS! During our Mathusek installation, bringing the IG up the wall maintained a seamless installation.  No more disgusting grout smells. So much easier to clean!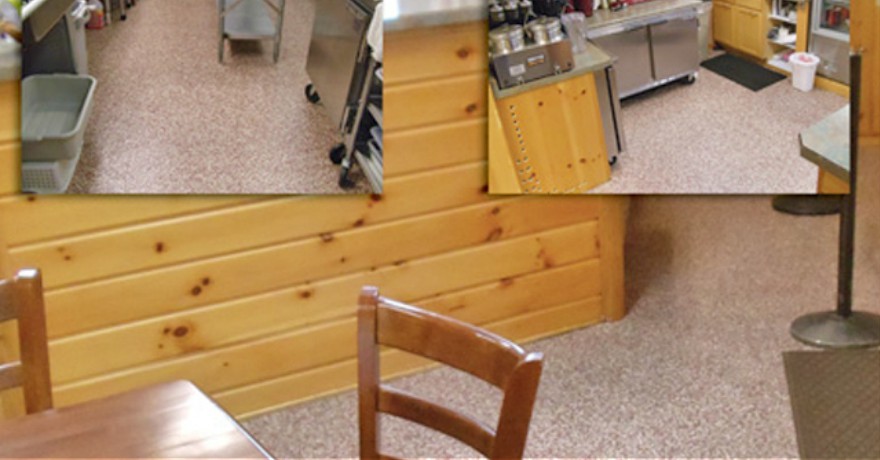 The Herculan IG Epoxy Floor System is a great choice for environments that must be clean and germ-free. Both the customer and kitchen areas were redone creating a uniform look with unsurpassed durability and easy to clean surface.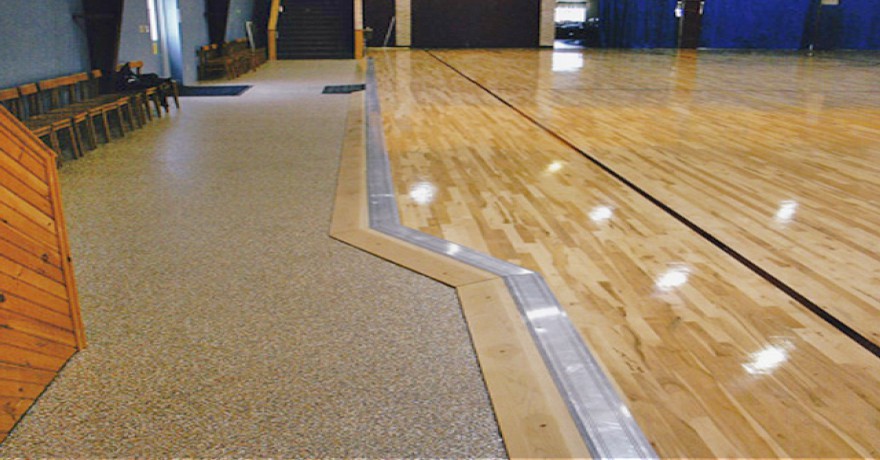 Herculan IG is a non-slip epoxy floor surface perfect for high-traffic areas.  The color choices will compliment existing surfaces.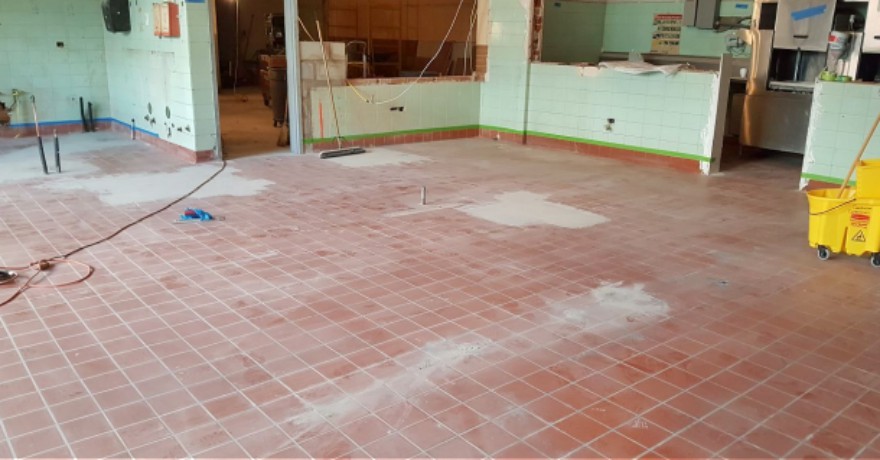 Old asbestos tile can be a huge removal investment.  Action Herculan IG Epoxy Flooring may be installed OVER existing surfaces, solving your old tile problem.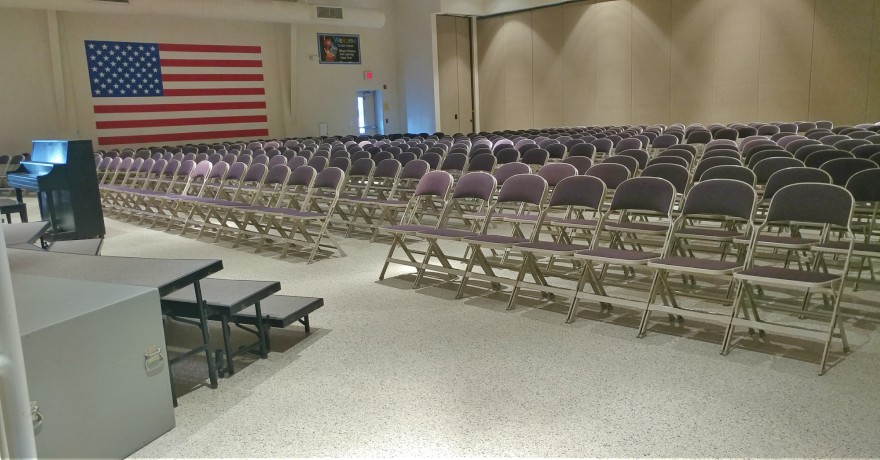 This multifunction space was perfect for Action Herculan IG.  Chairs, tables, fixtures and high traffic are no problem for this durable surface.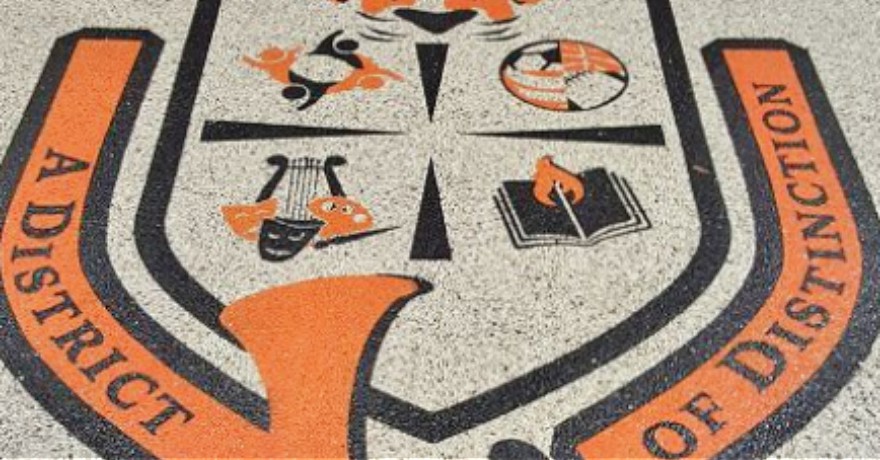 Selection of chip colors can create almost any color desired.  You could use chip colors and basecoat to highlight a facility's branding and add school spirit.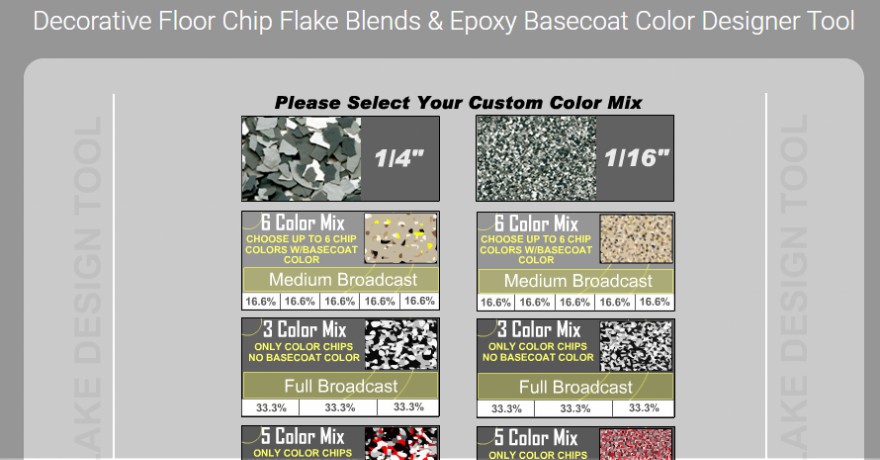 Click on the link to see all the color choices available.  Action Herculan IG.  Mathusek LOVES this quick fix product to so many of your facility problems.
FLOORING. PROBLEMS. SOLVED.