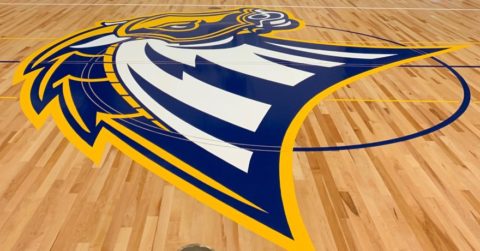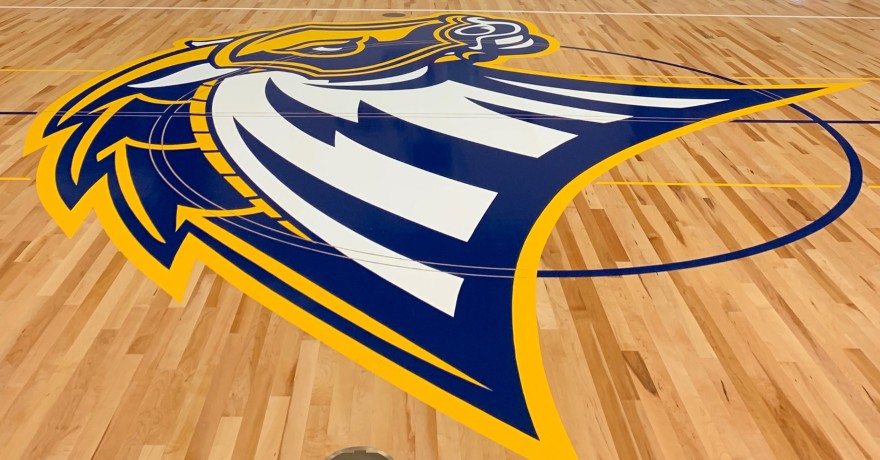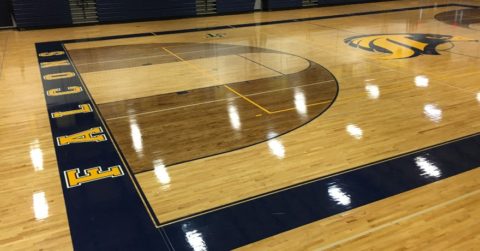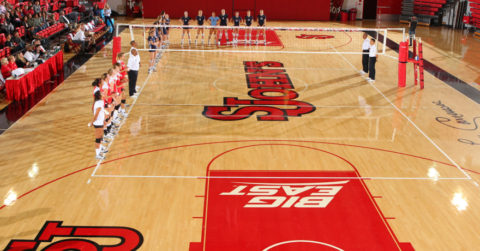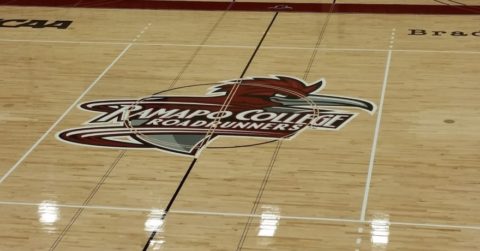 We'll get you on solid footing.
Installation of wood sports floors has been the backbone of Mathusek's business since the company's inception.
We have installed and serviced high-performance wood floors in world-class venues. Whether the project is an NCAA basketball court or a high-end residential recreational facility, our customers can rely on us to help them select the wood flooring that best meets their budget and performance needs. In addition to installation expertise, we offer expert advice to architects and owners in the preparation of appropriate specifications. We also provide guidance on proper maintenance procedures to help maintain the quality and maximize the lifecycle of the floor.
Wood floors are available in permanent and portable systems. They provide optimal energy absorption and surface friction as well as timeless beauty and durability. The resilience and aesthetics of maple have made it an industry standard in sports flooring, but more more economical and sustainable hardwoods such as birch are popular as well.
Wood floors are ideal for basketball courts, aerobic and dance floors, stages, and classrooms. We also offer wood flooring products for commercial and residential use. Choose from premium hardwoods harvested using environmentally responsible forestry and manufacturing practices. (Cushioning in some wood flooring brands we sell comes from recycled athletic shoes.)
Available Wood Products:
Solid wood
Engineered wood
Laminates