Eco-Grip™ The New Standard in
Green

Commercial Flooring

Eco-Grip™ offers the best comfort, best non-slip, best cleaning, best green, best warranty and best chemical resitant flooring in the industry. Best News?  Stay open and let us install at night.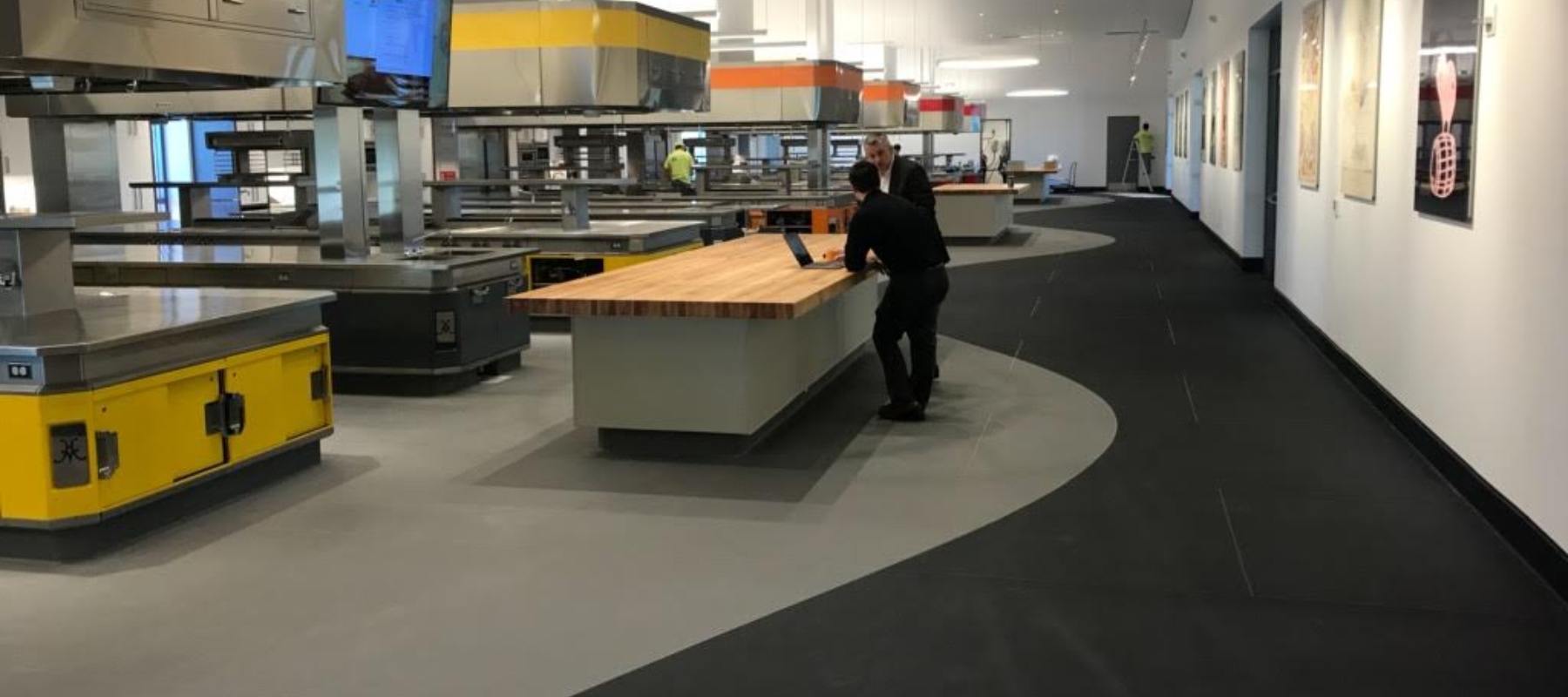 Food Services
We have a flooring solution that is flat out better than the rest.  Cracked tiles? High maintenance? Slips and falls? Special shoes? Special mats? NOT with Eco-Grip™!
Eco-Grip™ is the most slip resistant safety flooring in the industry-even when wet!  Commerical kitchens give it the real test.  Grease, spills, broken glass, and chemicals-this floor takes it all and comes out great.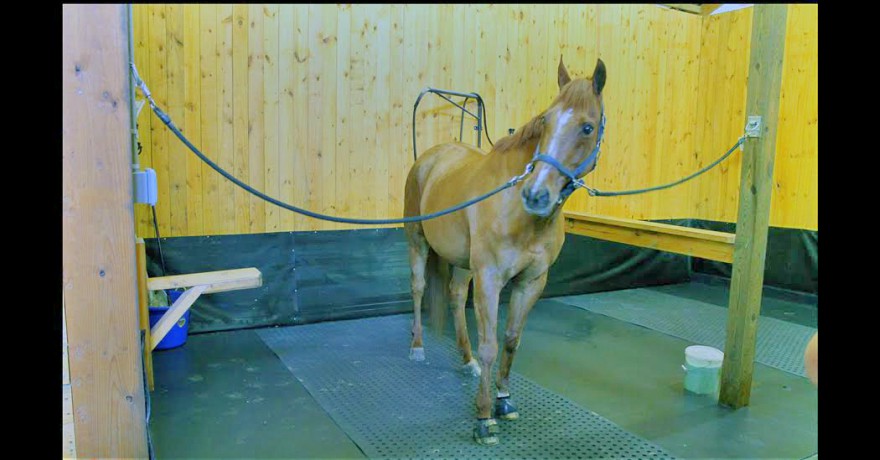 Equestrian
Eco-Grip™ is both puncture and impact resistant.  A perfect fit for equestrian facilities.  Advanced chemistry withstands harsh chemicals and animal fats while the built-in micro-biocide prohibits odor causing mold and mildew.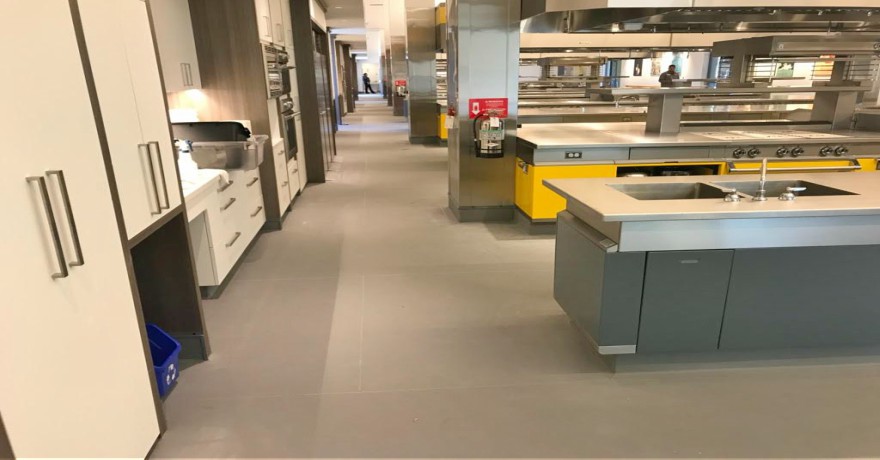 BIGGEST TIME AND MONEY SAVINGS!  Don't close your facility.  Let the Eco-Grip™  installation happen during your night time hours.  Stay open for business and let this fast installation occur at night.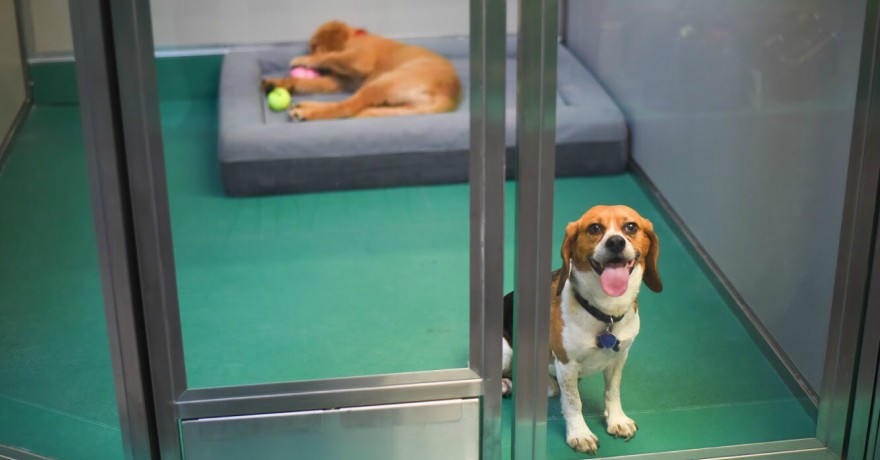 Pet Care
Eco-Grip™ is flexible, anti-fatigue flooring that protects your feet, legs and lower back, while keeping noise levels to a minimum.  It's Pawsitively comfortable! These pups love visiting their new Pet Spa with Eco-Grip™ flooring.  Did we mention it's non-porous and creates a waterproof membrane!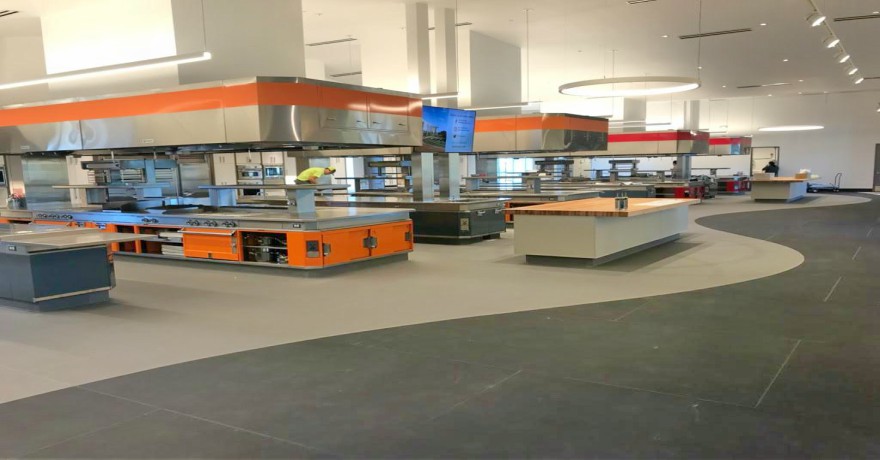 Here's the best part and it's amazing!  ALL ECO-GRIP™ Flooring is guaranteed with a decade long warranty.  That's 10 years!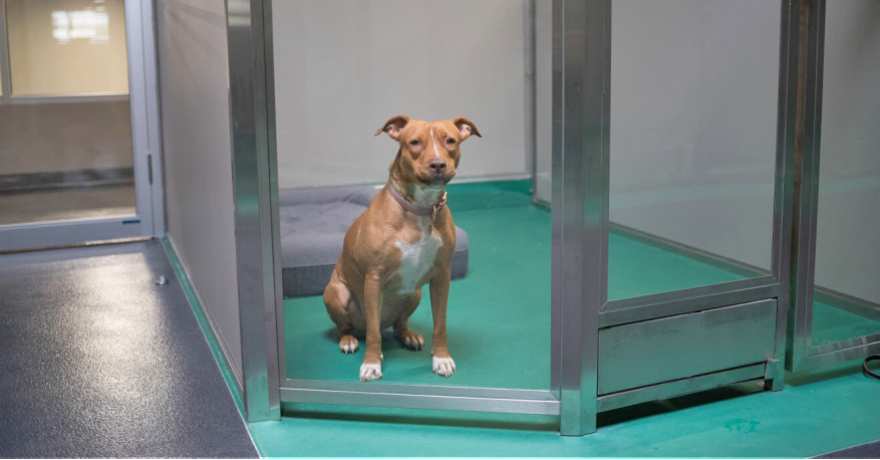 Bruiser says, "Eco-Grip™ is responsibly made.  95% recycled content, keeping polyvinyl out of our nation's landfills.  Now THAT's Green!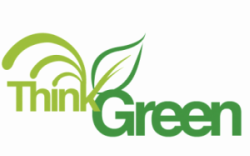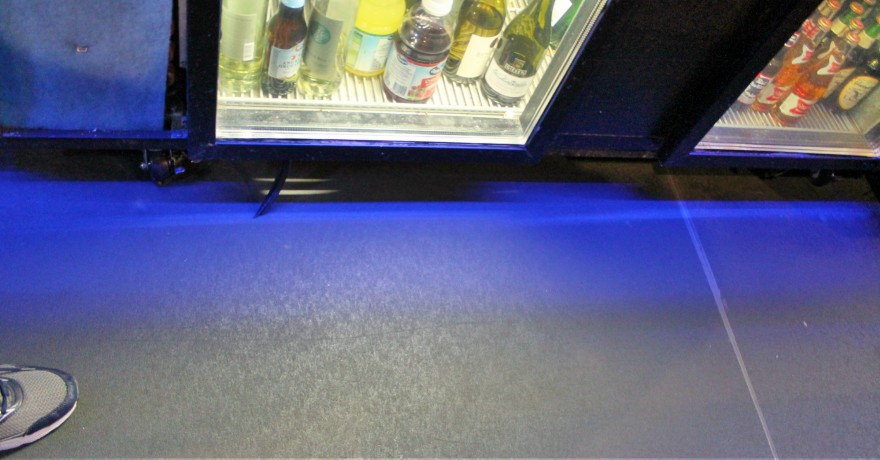 We tested the Eco-Grip™ Flooring in a beer cooler at one of our Buffalo Wild Wings locations.  Wow! What a difference. The wear and tear is non-existent. The surface is easily cleanable. The Health Department and the employees absolutely love it! Since then, we have added Eco-Grip™ Flooring to the entire kitchen and walk-in coolers at each new location. We will be replacing tile floors with Eco-Grip™ Flooring as we begin to remodel locations. As far as we are concerned, the tile floor has gone the way of the dinosaur. They're extinct. We will never install tile in a kitchen again.
Bobby Pancake, Buffalo Wild Wings Franchise Advisory Council
FLOORING. PROBLEMS. SOLVED.