Food Service Flooring: Eco-Grip™ The New Standard in
Green

Commercial Flooring

Eco-Grip™ is a recycled plastic flooring system that is safe, cost effective, worker friendly and used by industry leaders.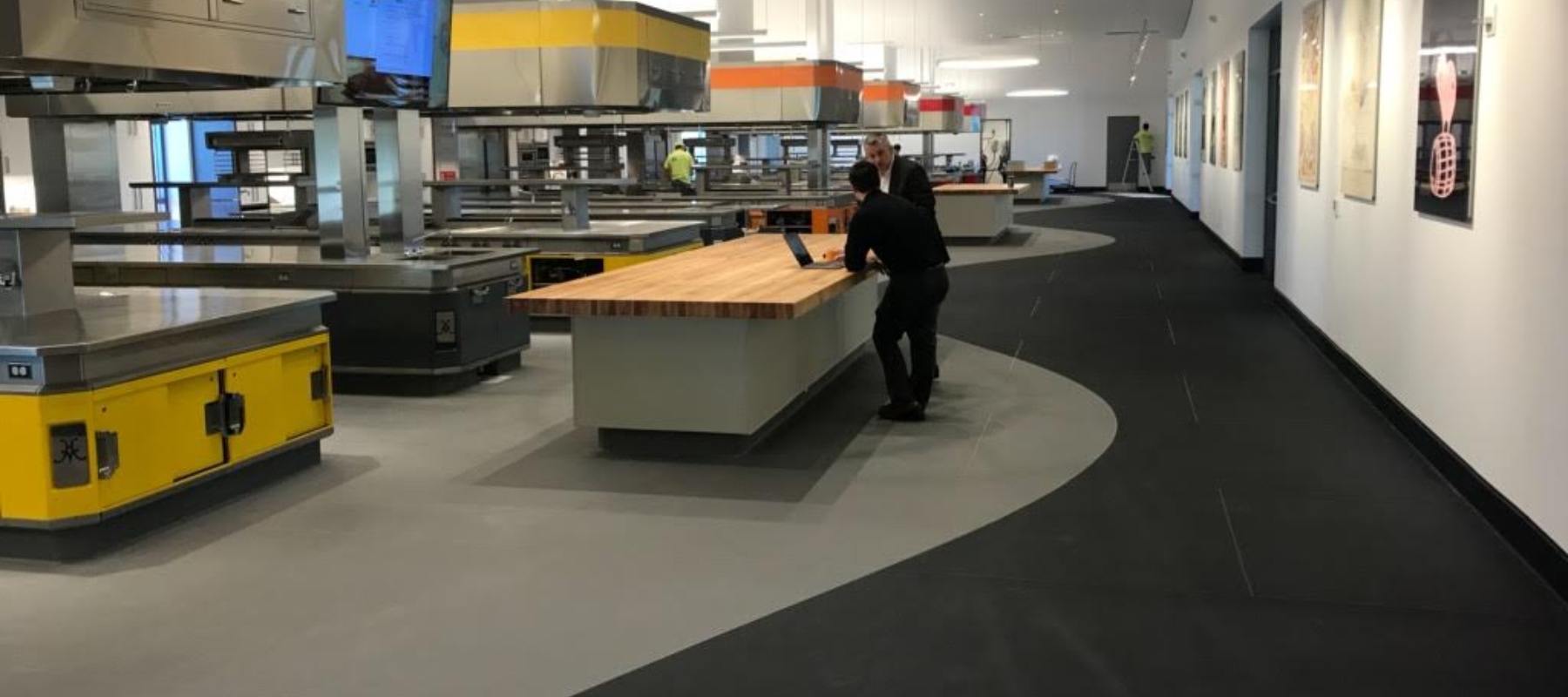 Eco-Grip solves problems such as cracked tiles, high maintenance cleaning & repair, slips and falls, special shoes, and special mats.
Eco-Grip is great for commercial kitchens because it is the incredibly slip resistant even when wet! Grease, spills, broken glass, and chemicals are no match for Eco-Grip.  Request a specific test here.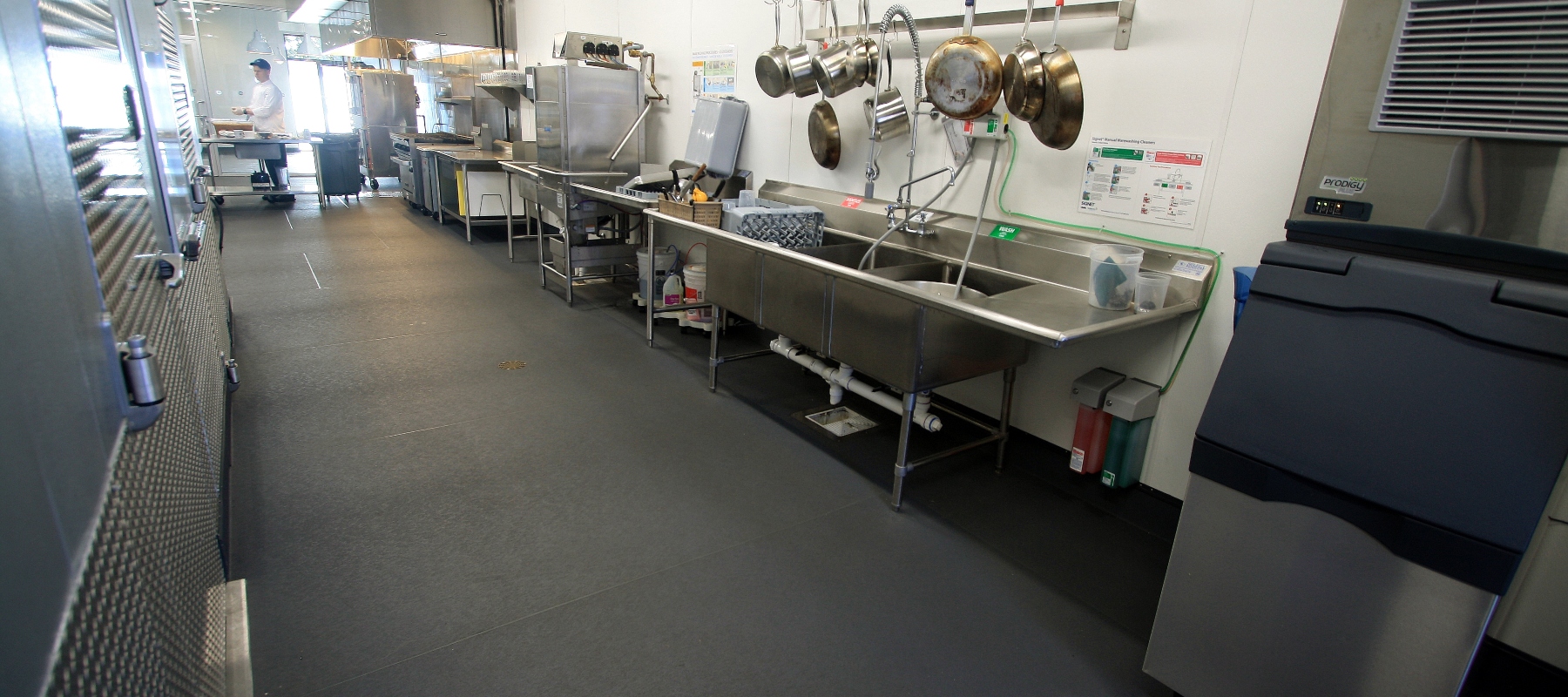 How does Eco-Grip save you time and money?
Quick installation
Eco-Grip can be installed during the night so you can keep your business open during the day.
You don't have to re-grout your floor like you do with tile.
10 year warranty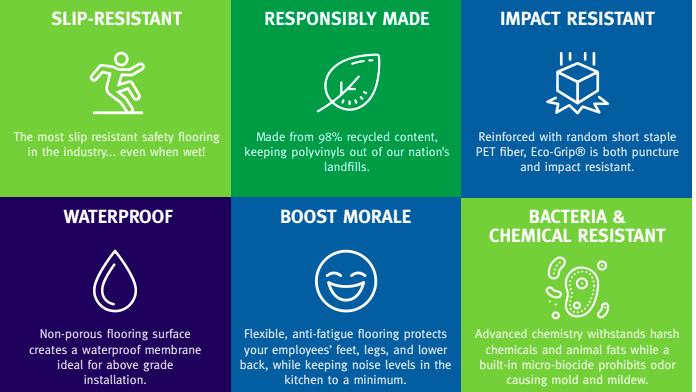 Eco-Grip™ is responsibly made. It is made of 95% recycled content, keeping polyvinyl out of our nation's landfills.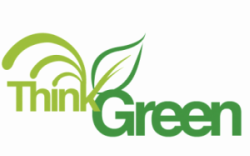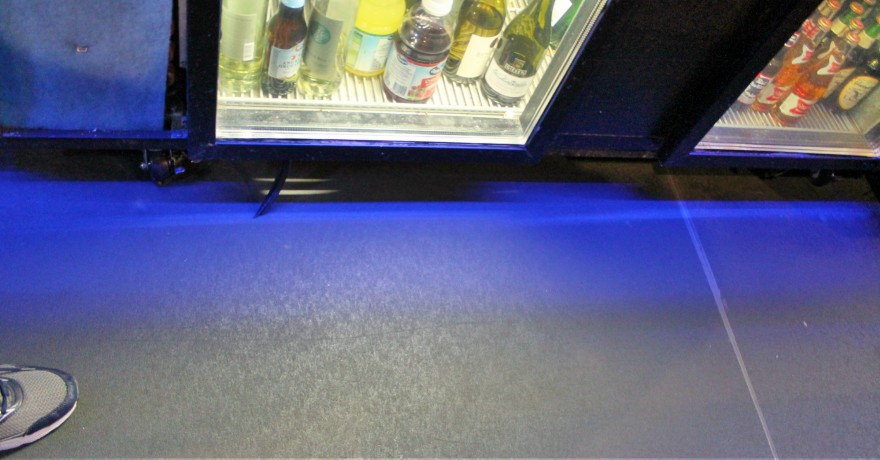 We tested the Eco-Grip™ Flooring in a beer cooler at one of our Buffalo Wild Wings locations.  Wow! What a difference. The wear and tear is non-existent. The surface is easily cleanable. The Health Department and the employees absolutely love it! Since then, we have added Eco-Grip™ Flooring to the entire kitchen and walk-in coolers at each new location. We will be replacing tile floors with Eco-Grip™ Flooring as we begin to remodel locations. As far as we are concerned, the tile floor has gone the way of the dinosaur. They're extinct. We will never install tile in a kitchen again.
Bobby Pancake, Buffalo Wild Wings Franchise Advisory Council
Contact A Flooring Expert Today!
Mathusek Incorporated
Office – 201.405.0004
FLOORING. PROBLEMS. SOLVED.