MATHUSEK has 50+ years of gym floor Expert Knowledge and Installation.   MATHUSEK KNOWS GYM FLOORS! We will match the right flooring at the right price for your gym. Wood. Synthetic. or Rubber.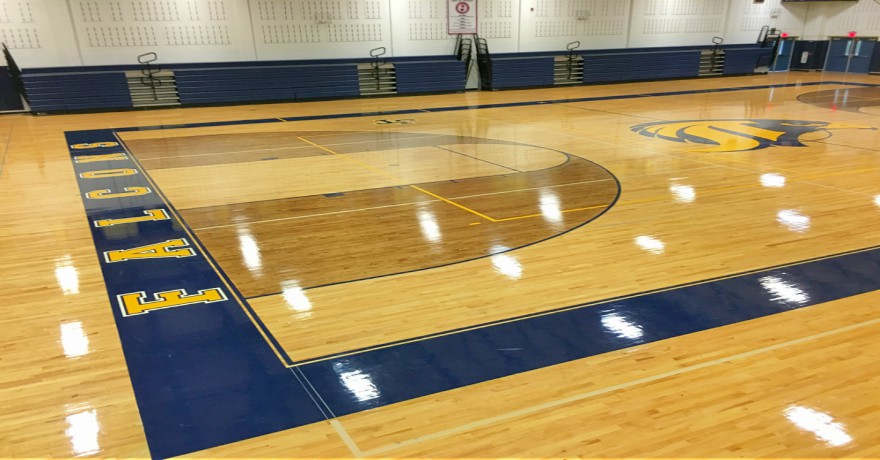 Wood Floors
Mathusek Pride goes into every flooring installation.  We partner with Action Floor Systems for both their wood and synthetic solutions.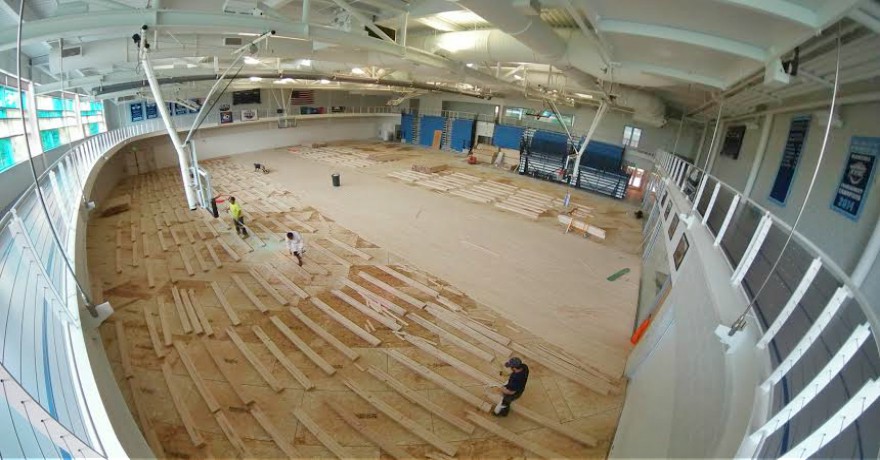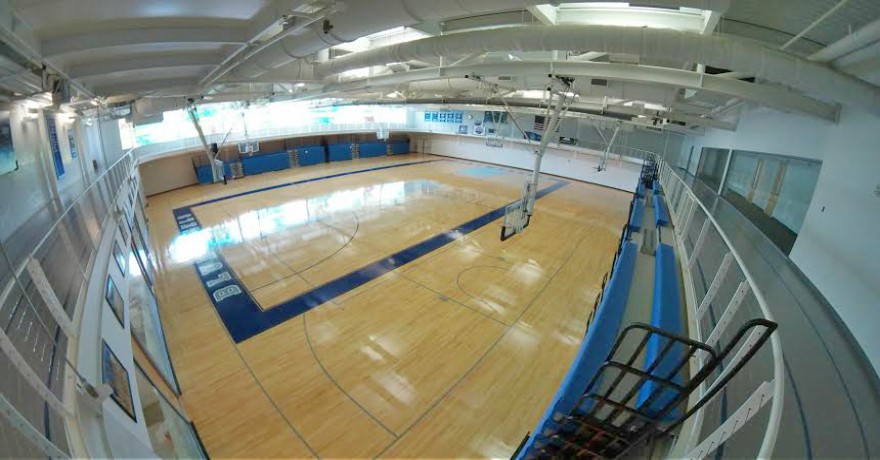 Check out the before and after pics.  You decide!  Wood systems can be Floating or Anchored.  Portable or Specialty. Contact Mathusek for expert advise on the right surface for your Athletes.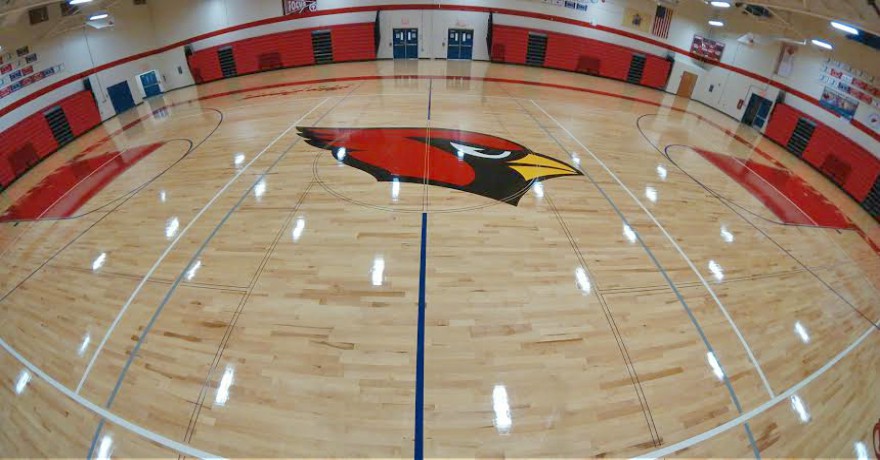 Maintenance and Repairs
From Elementary to High School to Collegiate and the Pros,  Mathusek has the know-how to create a superior playing surface. We sand, repair and do annual maintenance.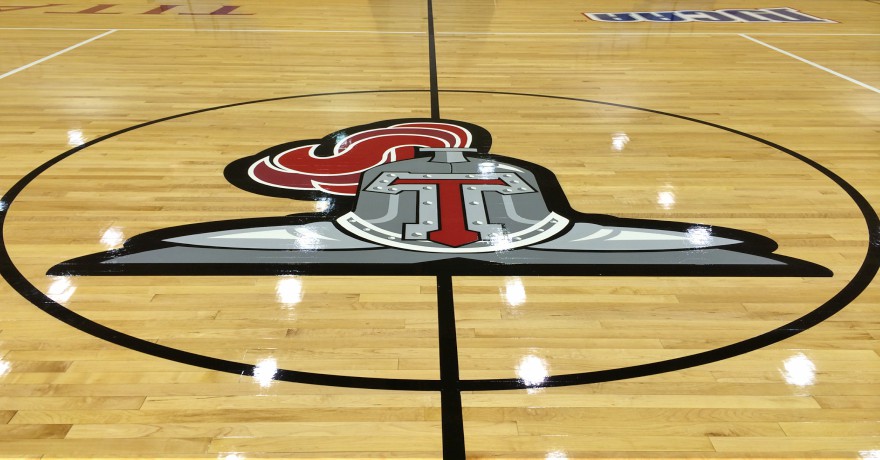 Branding and Custom Graphics
A specialty at Mathusek.  We take your ideas and create a superior final product.  We also work on classrooms, stages, you name it!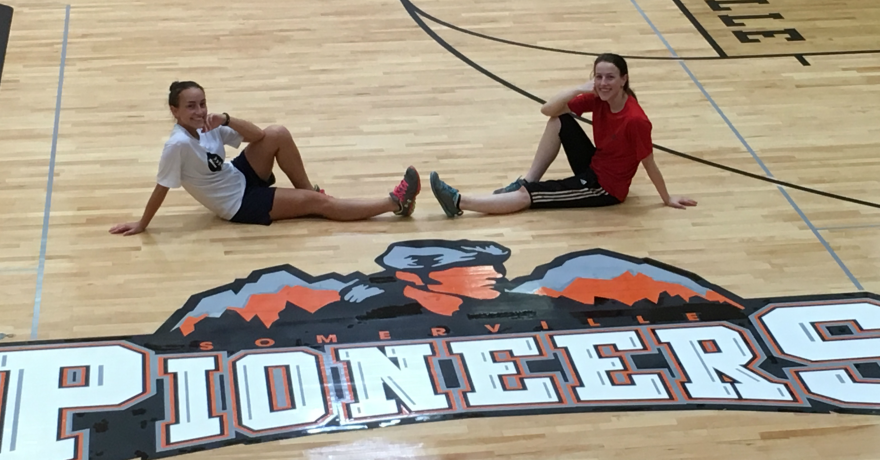 These High School Court Line Markings, Logos and Lettering are ready for their final coat of polyurethane.  Mathusek is a member of the Maple Flooring Manufacturers Association (MFMA).  We stay current on all the game line changes in each sport, helping your Athletic Department stay in Game Ready Compliance!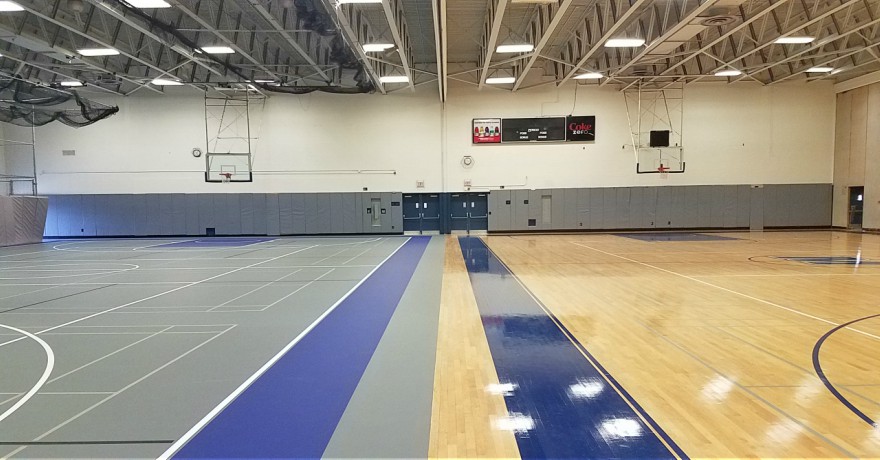 Mathusek installed Wood and Synthetic side by side in this collegiate facility.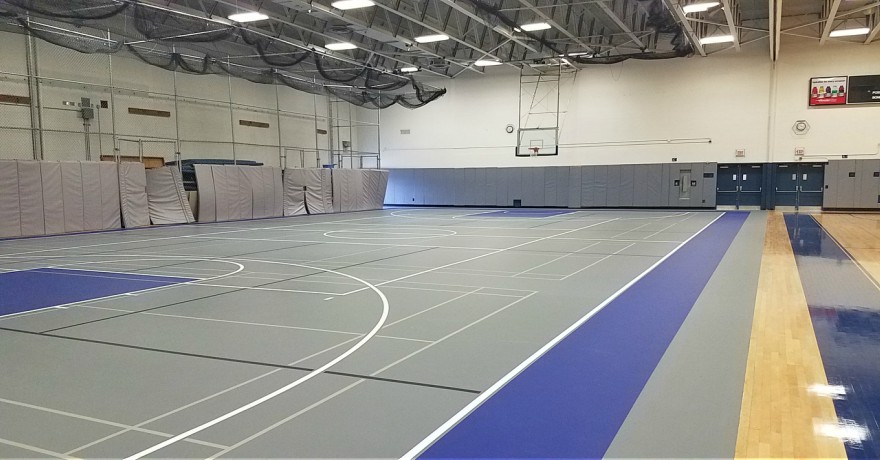 Synthetic-Pad and Pour Flooring
Spikes and hockey sticks are a great match for Herculan Sport synthetics.  Great for a multitude of indoor sports while suppling comfort and safety for the athlete.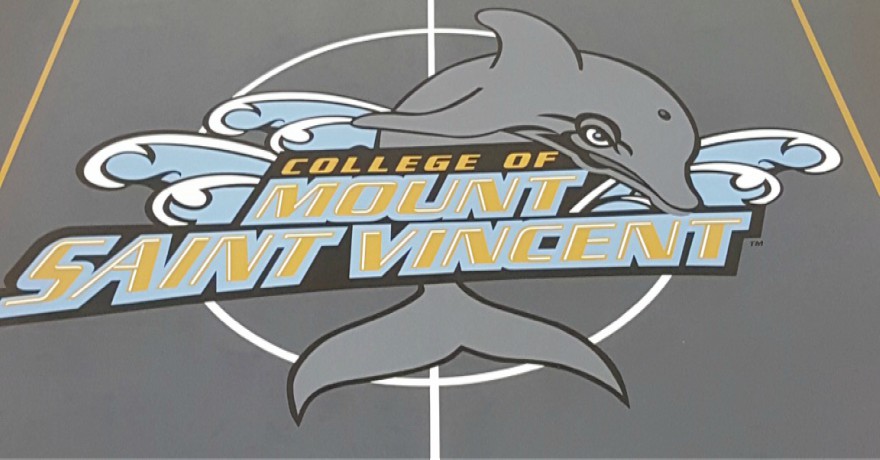 Action Herculan Sport will become a favorite with your athletes, from Elementary to Collegiate.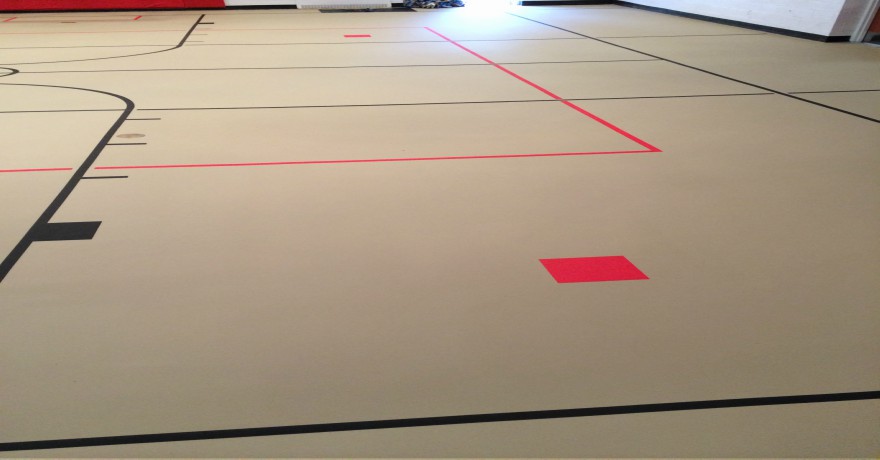 Herculan RT is a great cost saving system.  Herculan RT is designed as a Re-Topping, renovation product.  If your synthetic floor needs a Face-Lift, you can overlay on top of existing damaged and worn out flooring and give the surface Second Life.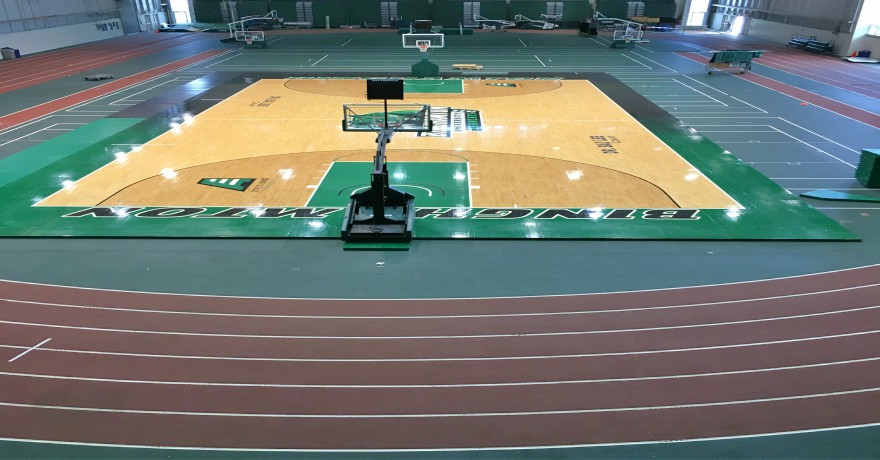 Accessories
Your gorgeous, statement floor needs protection.  It also needs all of the "parts" that make your floor a multi-use facility. Floor Plates, Mats, Ramping, Thresholds, Mathusek has it all.
Contact the EXPERTS at MATHUSEK…we ABSOLUTELY know SPORTS FLOORING.
FLOORING. PROBLEMS. SOLVED.