Polylast equestrian flooring has become the industry standard for champion horse trainers and caring horse owners for a number of reasons:
Ease of maintenance. Never pull a mat again!

No shavings are required so your horses can breath cleaner air, stay cleaner and have a more stable cushioned surface on which to stand.

The added comfort for horses can actually help them perform better.

The longevity and quality of Polylast equestrian flooring can prolong the life of your trailer floor thereby increasing the trailer's value.

A Polylast C & S floor can actually save owners enough money to pay for the installation in a very short period of time.

And finally, with Microban ® antimicrobial infusion, your trailer reduces the risk of bringing home unwanted microbes.
Let Mathusek Install Polylast Equestrian Flooring For Your Clients During "Trailer Day" Hosted at Your Facility.
Q: What is a "Trailer Day?"
A: "Trailer Day" is an opportunity for your facility to host Mathusek as they install Polylast equestrian flooring in the trailers of your clients or at your stables, barns, facilities, etc.  Mathusek brings the team necessary to fulfill the job and the Polylast product requested by your clients and facility.
Learn about colors and options.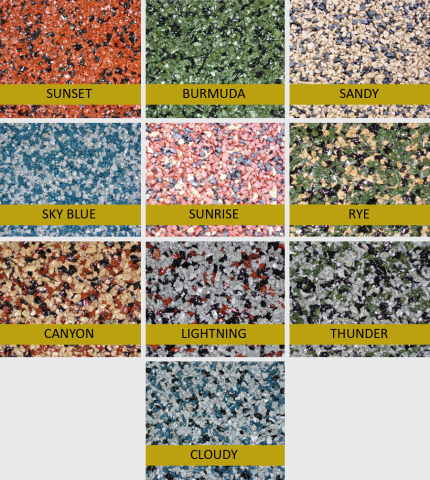 Q:

 

How can my facility benefit from a "Trailer Day?"
Polylast and Mathusek recognize the time and energy needed to market and connect with riders, trainers and equestrian enthusiasts in your community so each have pledged to donate $50 for every qualified installation that takes place at a "Trailer Day."  This is $100 total per installation that goes right to your facility! 
Q: How can my clients benefit from a "Trailer Day?"
A: Since your facility is the primary destination for equestrian enthusiasts, why not provide your clients with a unique opportunity to care for their horses?  Polylast equestrian flooring is installed in equestrian trailers and has a warranty, too. After installation, your clients' horses will remain comfortable while traveling, and you will be saving your clients time and money.
Learn more about Polylast cleaning and maintenance.
Q: Who can participate in my "Trailer Day?"
The sky is the limit!  Your team would be responsible for inviting clients, prospects and local trainers and jockeys who need or want Polylast flooring in their trailers to sign up in advance.  Mathusek's team will arrive at your facility to perform all the equestrian flooring installation, on site.
Q: What does my facility need to provide for "Trailer Day?"
Participation is simple.  To make the most of the experience, Polylast recommends sharing information about your "Trailer Day," with all of your clients and patrons as soon as your book your date with Mathusek.  Informing your team so they can speak with jockeys, trainers and riders in the weeks leading up to the event is also helpful.  Mathusek will need a point of contact to coordinate logistics with about set up, number of installations, area they can use to install, and other important details.
View "Trailer Days" information booklet.
Q: How much does it cost to host a "Trailer Day" at my facility?
It is absolutely free to host a "Trailer Day."  Mathusek will collect directly from your clients for all services performed and needs only your facility and access to some basic amenities (namely water and electricity) to perform the installation.
Q: How do I explain "Trailer Day" to my clients?
In short, it is an amazing opportunity for horse owners, trainers and riders to receive a quality Polylast equestrian flooring installation in their trailer that is long-lasting, made with Microban technology, and easy to clean. 
It is also great to use your "Trailer Day" to attract new clients and showcase your facility, while introducing members and prospects with one another.
Q: How can I learn more or book my "Trailer Day?"
Call Mathusek today or contact us online to book your date and set up a consultation.  Mathusek will be happy to answer any questions you may have and make it a wonderful experience for both your facility and your clients.
For more information about the ILS Financing Program, contact Kim White by email, or phone 800-438-1470, ext. 109.

Visit Mathusek's Financing Page to learn more about this offer.