Does your commercial or institutional facility need a durable, aesthetically pleasing and easy-to-maintain flooring system for high-traffic areas? Whether you need multipurpose flooring for hospitals or schools, or sport facility or any high-traffic application, Mathusek is here to help. We're been the Tri-State's multipurpose flooring system experts for more than 50 years.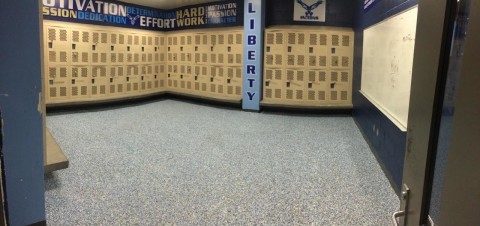 We install Action Herculan® IG Series for high traffic, multi-function facilities. Here's why:
There are many types of Action Herculan® Synthetic Polyurethane Flooring, and your expert installers at Mathusek will help you choose the best flooring for your application. MF and MF 800 series flooring has been tested for all indoor sports. SR is spike resistant. RH is made for roller hockey. TC is made for an indoor tennis court. PE is made for a diverse range of group fitness class activities. RT (re-top) overlays existing sport flooring that is cracked or worn. Combination installs a premium maple sports floor with padded polyurethane floor surfaces. IG is a easy-to-install flooring system for commercial and industrial applications. All Action Herculan® multipurpose sport flooring is eco-friendly, easy to clean and a cinch to resurface.
This blog post shares how two Mathusek flooring experts install IG flooring in just three days. Learn more about Action Herculan® Synthetic Polyurethane Floor specs at ActionFloors.com.
How do we install a multipurpose flooring system? Mathusek installs IG flooring over a three-day process with an additional three days needed for curation. In as little as six full days, you can go from old flooring to a brand new multipurpose flooring system that'll last a long time. Here are Mathusek's seven steps for a safe, super-stick and super-quick flooring installation:
Step 1: Prepare the old sealed concrete floor. This involves a simple, quick screening and tacking to remove dust. Total time on this floor about 1/2 hour.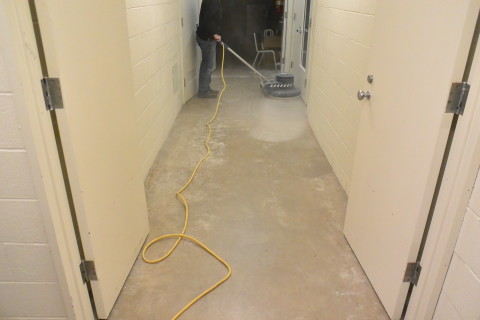 Step 2: Apply the base resin, using a trowel. While still wet, this layer will have the chips broadcast into it.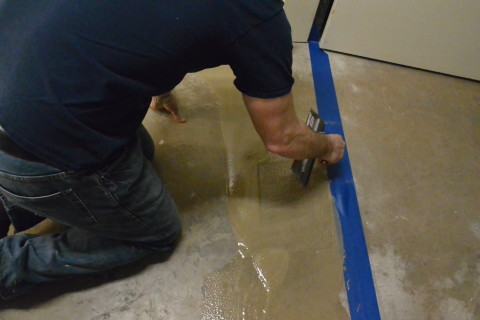 Step 3 : Apply the broadcast chips by hand until complete coverage is achieved. This involves scrapping and/or buffing the chips with an abrasive disk to achieve texture and smoothness.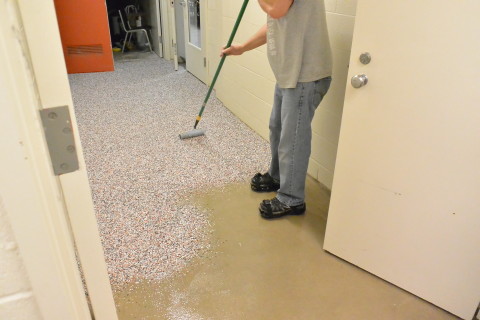 Day one of multipurpose flooring install is complete. Next steps involve clear coat application.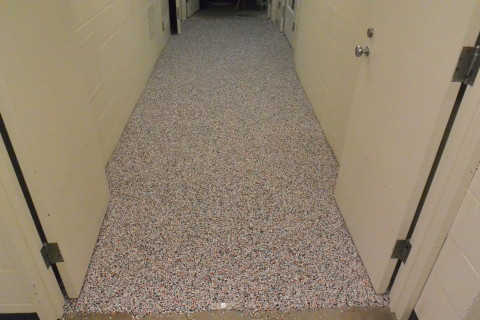 Step 4: Apply the first layer of clear coat. This layer will go on milky white and dry clear.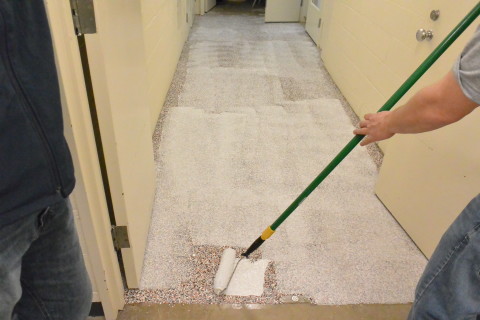 Step 5: Apply the second layer of clear coat layer, 3 to 5 hours later.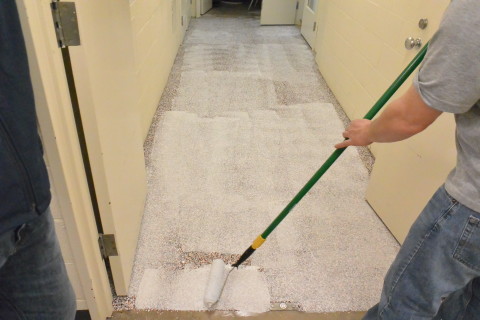 Step 6: Apply an additional layer of clearcoat if a smoother finish is desired.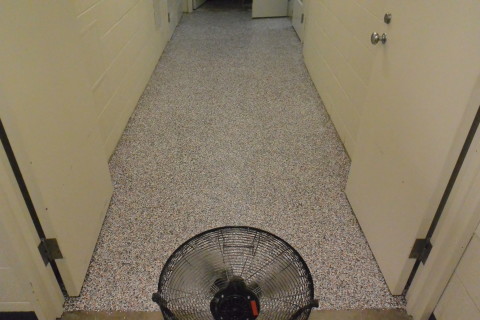 The floor is left to dry overnight. It's ready for foot traffic the next day. And it's ready for equipment to be rolled in three days later.
Questions about your multipurpose flooring system installation?  We look forward to helping you get the best floor for your facility. Contact our company or call 1-201-405-0004.
For more information about the ILS Financing Program, contact Kim White by email, or phone 800-438-1470, ext. 109.

Visit Mathusek's Financing Page to learn more about this offer.