Horses stand up for most of their lives. In fact they often spend less than a third of their day lying down. Since they stand for so long, your equestrian flooring system must have specific features. Dryness and absorption combat thrush and other breathing difficulties from inhaling ammonia vapors. An ability to maintain room temperature keeps limbs warm while standing up and helps maintain body heat while lying down. A shock-absorbing floor surface puts less stress on joints and ensures after movement between waking and resting positions. Beyond soft bedding and other in-stall solutions, flooring is the most critical part of maintaining horse health.
Mathusek has superior equine flooring for both new stalls and retrofitted stalls. That's Polylast.
Polylast is an equestrian-focused flooring maker that offers specialized floor systems to keep horses safe, comfortable and happy. When horses are happy, they're more likely to race well or take you for rides without hesitation. Whether horses are your investment or one of your life's joys, Polylast equestrian flooring enhances the appearance and functionality of your stall facility. It helps create a quieter facility. Plus its surface is easy to repair, maintain and keep clean.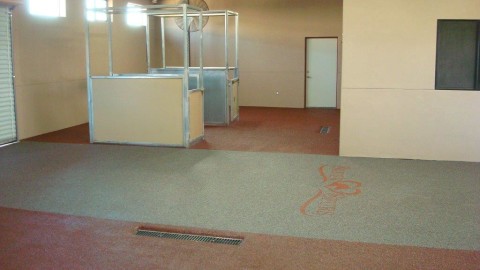 Below are six more reasons why Polylast's equestrian flooring system is a superior option:
Polylast provides a surface with antimicrobial technology that absorbs moisture to minimize ammonia vapors, and also keeps the surface clean. Horses do not like to stand on a wet floor. It's a preference for them but it's also about safety. That's why Polylast is one of the best flooring options for your barn, veterinary hospital or equestrian facility.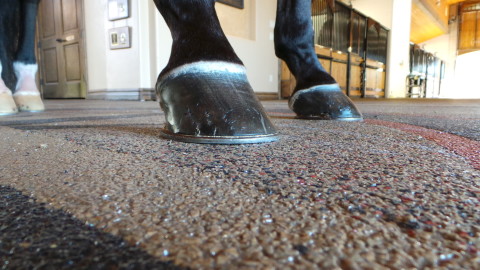 2. The ability to maintain room temperature makes it a great equestrian flooring system.
Since Polylast is made of porous recycled rubber—rather than concrete or steel—it's more likely to provide a floor surface that stays temperate. An equestrian flooring system by Polylast helps horses maintain body heat while lying down, which is critical to comfort.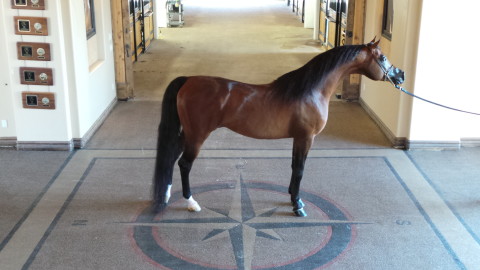 3. Shock absorption is another important horse facility flooring feature.
Polylast flooring absorbs 60% of shock. It's made of multiple layers of 100% recycled rubber with a combination of natural, environmentally friendly primers, binders and finishes.  This ensures an animal flooring system that provides 24-7 comfort. Polylast equestrian flooring surface has the right amount of flexibility and shock absorption for even distribution of weight while standing up, lying down or moving.
4. A light color is ideal for equestrian flooring.
Lighter colors help horses have better visual depth perception. When they see well, they are calm and less stressed, whether in the stall or horse trailer. Horses are sensitive to their environment.  Polylast helps them stay calm and well-rested.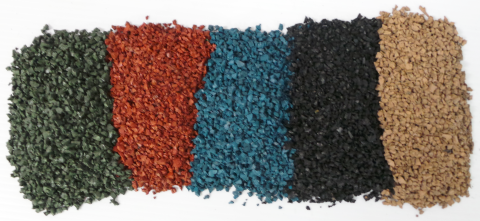 5. Polylast surfaces use Micorban® antimicrobial technology
Polylast surface systems combine 100% recycled rubber with primers, binders and surface finishes to produce flooring designed to better solve and satisfy specific surface challenges, especially by reducing the numbers of unwanted microbes. 
Learn more about what protects Polylast surfaces at microban.com.
6. Polylast equestrian flooring systems are good for you, too!
What's most important to remember is Polylast flooring helps you provide a clean and comfortable solution that isn't just good for horses, it's good for you. Less cleaning costs. Less repairs. Less racehorse performance issues due to poor flooring. Save time and money with the flooring that equestrian facilities ask for by name, expertly installed by a leader in the industry.
When your equestrian facility demands the best performing flooring system, Mathusek is the company that helps you choose the right flooring and complete installation without a hitch. Learn more about Polylast flooring systems for equestrian, dairy and other animal facilities.
Contact Mathusek to explore equestrian flooring options that best fit your needs.
For more information about the ILS Financing Program, contact Kim White by email, or phone 800-438-1470, ext. 109.

Visit Mathusek's Financing Page to learn more about this offer.