Among all the decisions you face, installing a new floor in a training facility is easily one of the most difficult. First, of course it's a huge investment. But after evaluating options in premium weight and skate resistant rubber flooring, the last thing you need is to install a new floor, only to have it look like you need a new floor after just a few years.
Mathusek, Incorporated, has been a preferred partner of Mondo USA for 27 years and can help make decisions like this easier for you.
The first choice of top professional and college teams.
What you need is a floor that not only looks great on its first day, but is durable enough to stand up to the kind of treatment professional and college athletes can dish out. That's why we recommend hearing not only what we have to say about it, but consider that Mondo Sport Impact rubber sports flooring is the choice of dozens of professional and college teams across the country.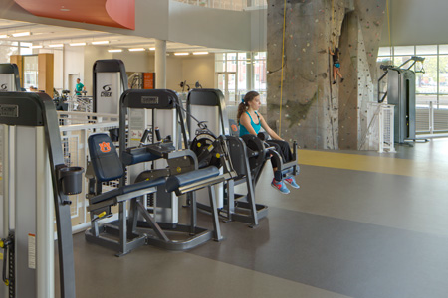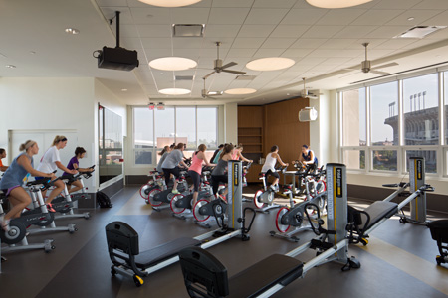 Mondo Sport Impact rubber sports flooring is used in many training facilities; from the pros to NCAA Division 1, from baseball and football to skating, including professional teams such as the Arizona Diamondbacks, New York Jets, Chicago Bears, Iowa Hawkeyes, Washington Huskies, Georgia Bulldogs, the U.S. Speed Skating team and dozens more.
Built to last. Season after season.
Mondo Sport Impact flooring is built from two layers – the Performance Layer and the Impact Layer.
The Performance Layer is a solid 3 mm homogeneous wear layer engineered to withstand heavy abuse from skate blades, as well strength and conditioning equipment. Free of coating or finishes, its non porous slip resistant surface makes it easy to remove dirt and scuff marks while controlling odors and maintaining hygiene.
Meanwhile, the Impact Layer is designed to protect against heavy impact from equipment or weights. And since it's installed by glueing to the floor beneath it, the risk of bacteria or mold growth is eliminated. Together, the two layers dramatically increase durability while reducing maintenance costs with a life expectancy of over 10 years. What's more, it's free of phthalates, PVC, isocyanates and solvents making it 100% recyclable, CA 1350 Compliant, and GREENGUARD Gold certified.

Want one more great reason to choose Mondo Sport Impact rubber sports flooring? After the initial break-in period, it actually gets easier to clean. What could be better than that?
Give Mathusek Incorporated a call today to learn more about Mondo Sport Impact flooring and if it is a fit for your facility.
For more information about the ILS Financing Program, contact Kim White by email, or phone 800-438-1470, ext. 109.

Visit Mathusek's Financing Page to learn more about this offer.