Why is Eco-Grip™ the right product for you?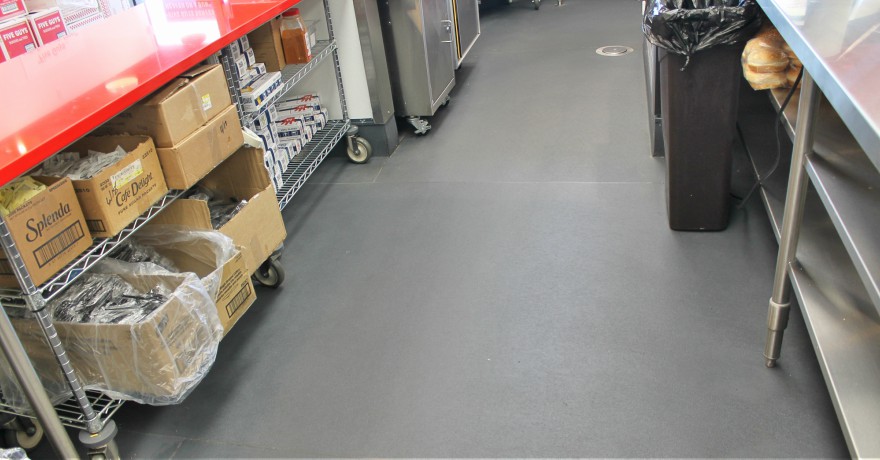 Food Services deal with 4 major flooring issues:
Tile becomes Slippery
Tile is hard to Clean
Tile is hard on the Feet
Tile replacement means closing down and losing Profit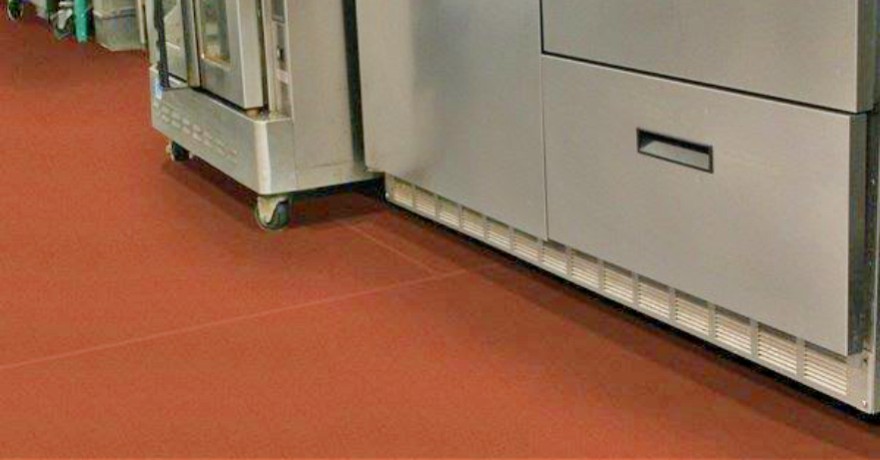 Here are MATHUSEK'S Answers Using Eco-Grip™:
Eco-Grip™ is the MOST SLIP RESISTANT SAFETY FLOORING IN THE INDUSTRY-even when wet and greasy. If you're interested in ASTM D ratings, just ask Mathusek.
Eco-Grip™ is a non-porous flooring surface that creates a waterproof membrane that is ideal.  Eco-Grip™ also withstands harsh chemicals and animal fats and has a built-in Micro-Biocide that prohibits odor caused by mold and mildew.  Your floor is installed using sheet goods and the seams are welded for a complete seal.  We also can bring the product up the walls to really create an enclosed area.
Eco-Grip™ is resilient, shock absorbent and anti-fatigue so it protects feet, legs and lower back.  Its sound attenuation qualities keeps the noise level to a minimum.
Eco-Grip is GREEN! 95% recycled content.
Eco-Grip™ was designed for OVERNIGHT INSTALLATION→Decade Long Guarantee→Smile Worthy Price Tag
We had no downtime during the installation of our new floor and did not lose any revenue in the process.

Joey Profjeta, GM
MATHUSEK loves ECO-GRIP™. Call us with questions at 201-405-0004 or click on the FREE FLOOR INSPECTION button.
FLOORING. PROBLEMS. SOLVED.